Do you need blank or custom hoodies for your shop, staff or sports club? The Hoodie Co. is a premium wholesale manufacturer that can provide you with the quality and quantity of hoodies and apparel you need. We stock a wide selection of hoodies including tall hoodies, long line hoodies, snowboarding hoodies, coach's jackets, spray jackets, ski hoodies, custom hoodies and apparel.
Shop Stock
We supply premium quality wholesale hoodies and apparel for shops to rebrand, start-ups and pop-up stores. Whether you are after blank hoodies or custom printed hoodies, we can help you stock up your shelves with quality merchandise. We have a variety of styles, designs and colours for you to choose from. We can also offer to screen print, embroidery or embroidery patch your custom logo onto your garments. Fast lead times of only one month from your order you will have quality hoodies and apparel hanging on your rack ready for sale. We can also offer a relabel service for your brand.
Staff / Snow Staff Hoodies
We have been providing company staff with quality matching uniforms for years. Your staff are the face of your company and need to dress accordingly. Put some steeze in your uniform! We can help you design and customise our garments with your logo and colour scheme. The Hoodie Co. is the only team to offer a free graphic design service to help bring your vision to life. We are the specialists in snow staff seasonal hoodies and supply thousands of wholesale staff hoodies every season to Japan, Canada, USA, Italy, France, Austria, Australia and New Zealand.
Hoodies For Uni Groups
Hitting the snow with your uni snow sports team? Maybe it's the uni games… The Hoodie Co. has got you covered! Tall Hoodies are a fantastic way to unite your team. Custom design a logo that will be remembered. Our Hoodies have all the features like thumb holes in the cuffs, lined hood, concealed media/pass pocket, zips on the pouch, thick fleece and more.
Sports Clubs Hoodies & Jumpers
Whether you are a mountain bike club, surf club, lawn bowls team, the Olympic snowboarding team or a group of rad skaters from downtown LA. We have got you covered for quality Hoodies and apparel. Make your team stand out with a rad design, logo and colours. Choose from our quality spray jackets, tall hoodies, coach's jackets and all day jackets styled with your club design.
So feel free to get in contact us with any questions, and we will get back to you asap. We also offer obligation free quotes and a free mock-up design before payment.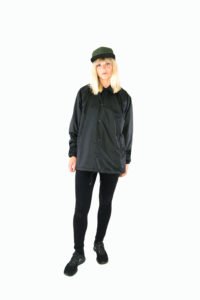 Shipping
We ship free worldwide. Yes, amazing hey! *Minimum order 30 garments.
Order Your Hoodies Today in 3 Simple Steps:
Step 1.
Choose a hoodie, spray jacket or coaches jacket from our range. Decide on a colour.
Step 2.
Add your logo or pick a design. Contact our team to help you with logo design. (Don't forget our free graphic design service)
Step 3.
Choose sizes, quantity and then place your order via our contact page. Then kick back and take five while we create your artwork approval and invoice!
*Did we mention free garment for the organizer. Yep, that's how rad we think you are.