About us
Outdoors is our passion
 We love snowboarding, skiing, surfing and mountain biking!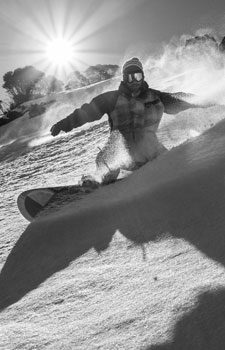 Our custom hoodie business started in the snowfields way back in 1999 with Big White Canada the first resort to rep our staff hoodies.
As business expanded we struggled to find a supplier of anything better than a 'basic' quality and cut Hoodie. That's when we decided it was time to create our own. It was evident that there was a gap in the market as many other business were looking for the same high quality surf/skate/snow influenced blank clothing… Introducing The Hoodie Co.
We quickly developed a reputation for producing quality custom garments, supplying merchandise tall Staff Hoodies and Jackets to nearly all of the large ski resorts in Australia (Thredbo, Perisher, Mt Buller, Falls creek and Mt Hotham) and more recently resorts in Japan, Canada, New Zealand and France. Some of our other clientele include Mountain bike clubs, board riders, band merchandise, uni groups and start up clothing company's.
While our brand has become bigger we will always stay committed to our original concept of 'premium quality at an affordable price'.