The hoodie is a go-to item of clothing for most people, but to the snowboarder, the hoodie is an essential part of their wardrobe. A good snowboarding hoodie should;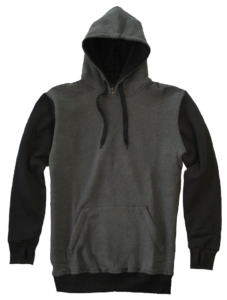 – Be toasty warm. 
– Have zippered stash pockets.
– Have a safe place for your wallet, or ski lift pass.
– Have thumb holes in the cuff.
– Made with only with premium materials.
– Should be ethically made.
– Have a media phone pocket so you can listen to tunes.
– Be affordable and great value for money.
Over the last 15 years on the slopes of Australia, Canada, New Zeland and Japan we have been selling top quality hoodies. They have developed into the ultimate tall hoodie.
Meet our premium tall hoodie brimming with features
Why it is the best hoodie around!
Toasty Warm.
First and foremost a hoodie should provide you with warmth. So whether you are ripping down the slopes or watching the sun dip behind the mountains, you should be toasty inside your hoodie. Our tall hoodies are a thick 360gsm cotton-poly blend. To give you some scale most hoodies are about 220-260gsm and top brands like Burton hoodies are aro
und 320gsm. With our tall hoodies, you get a thicker and more comfortable hoodie perfect for snowboarding.
Zippered stash pockets.
Losing your lift pass or wallet is a real punish! Our hoodies feature a high-quality (YKK) zippered pocket pouch. Zippered pouch pockets are only found on high-end hoodies.
Thumb holes.
Thumb holes on hoodies are the bomb! The theory behind thumb holes is to stop your sleeves riding up. Which in turn helps keep you warm. Whoever designed thumb holes is a saint, it is a feature you will love and help keep you comfortable when snowboarding.
Premium quality throughout.
All of our tall hoodies are produced with premium materials from start to finish. From the double stitching used throughout to the lined pullover hoodie, we give each detail care and attention. That's why our tall hoodies are the bomb. Once you get your first hoodie from us you will be able to feel the difference of what makes our hoodies the best.
Look great in your hoodie.
Completely customisable. From the printing or embroidery to the material colours or colour combinations. Stacks of designs to choose from for both the front and back. (https://thehoodieco.com/designs/). If you are looking for something special we can also have a design custom made for you or can use your very own. This is great when ordering for a group. We also supply the difficult to find plain tall hoodies. These blank hoodies are great for reselling as is or rebranding.
100% Sweatshop Free.
It is important to look out for your fellow humans and we only stock hoodies and jackets which are 100% sweatshop free. Fashion today has improved and is currently using more ethically produced clothing but still, tolerates some use of sweatshops and slave labour. The Hoodie Co does not tolerate this neglect at any level. We only sell clothing produced in a fair way 100% sweatshop free.
Concealed media/phone pocket.
There is only one thing better than carving fresh powder. That's carving up fresh powder while listening to your favourite music. Our hoodies have this covered. All of our hoodies have a well-designed media pocket to house your mobile phone, iPod, or mp3 player. The media pocket has well-positioned headphone slot to run your headphone up the inside of your hoodie to prevent you from having wires flapping around when you are boarding or chilling.
Added value with our ultimate tall hoodie.
We think our hoodies are the best, but we want to make sure you get the most value when you buy from us, so we throw in some added extras. For each tall hoodie you buy from us, you get a free neck tube worth $19.95. These neck tubes are great to pull up over your mouth and nose when it's cold and also helps stop windburn. We also offer free shipping Australia wide and charge a small flat fee of $20 to ship anywhere else in the world. As a final value add, if you are buying multiple plain hoodies, we offer great discounts.
Longer is better when it comes to snowboarding hoodies.
When it comes to snowboarding longline aka the tall hoodie is paramount to having a great experience on the mountain. When you're shredding, you don't want your hoodie riding up your body ruining the ride. A great add for instant steeze!
You won't find a better tall hoodie anywhere compared to our snow industry influenced piece de resistance of a hoodie. If you have any thoughts about what features make a great hoodie, please get in touch as we would love to hear from you. So stay warm, ride and look like a pro in one of our awesome tall hoodies.